Vision:
Massage Therapy is a part of preventative medicine. It is a natural and holistic approach to increase your well-being and improve health. Body Work treatments can reduce physical and mental tension while helping a person avoid injuries and stress related ailments.
---
Mission:
Our mission is to provide each client a customized massage specific to their individual needs and necessities. Our staff is trained in a variety of modalities, enabling us to combine different techniques ensuring you receive the full benefits of health and relaxation from your visit.
---
Meet The Therapists: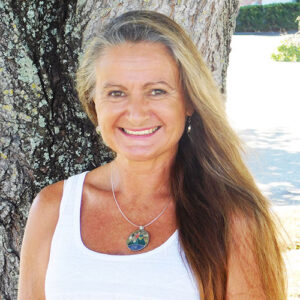 Tina Pakkala became personally interested in massage therapy at the age of 15, when she started competing in 400m and 800m running for track and field. She won Finnish Championships in those events, and became a part of Finland's National Team competing all over Europe. Her sport guided her to choose physical therapy as her profession. After completing school in Finland, she worked for 12 years doing physical therapy in both neurological and orthopedic clinics. In 1997, she moved to Florida and pursued her career as a Massage Therapist. Her background as a former athlete and a physical therapist has been a huge benefit for understanding and treating every single client individually, including: The Physical Body, the Mind, and the Spirit!
Ever since, she has worked and developed the Scandinavian Massage & Sports Rehab in Lantana to serve the local community. Tiina's specialties are: Deep Tissue Massage, Sports Massage, Swedish Massage, Cupping, Reflexology, and Body Scrubs.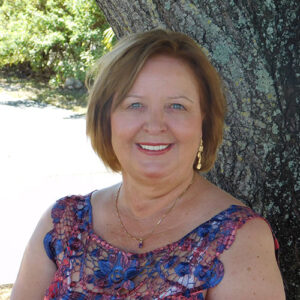 Armi Niemi has been a licensed massage therapist since 1992. She has worked in country club settings, and luxurious spas in Palm Beach, but her main practice has been with Scandinavian Massage & Sports Rehab for over 15 years. Armi is fully trained in Myofascial Release, Neuromuscular Therapies, Body Scrubs, and Body Wraps. Her specialties are: Deep Tissue Massage, Therapeutic Massage, Hot Stone Massage, relaxing Swedish Massage, Cupping, and Aromatherapy.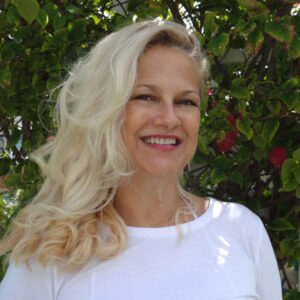 Vania L H Herting has been an Esthetician and Massage Therapist and have over 12 years in this industry. At Scandinavian Massage, she uses combined benefits of enzymes, acids, and customized products to help you achieve noticeable results! Treatments range from pumpkin, enzymes, and organic safe peels.
She enjoys learning and continuing to develop my skills to better help her clients. As a Massage Therapist, she use a variety of techniques to cater to each individual needs including: Hot Stones, Body Scrub, Reflexology, and Massages: Deep Tissue, Pregnancy, & Swedish.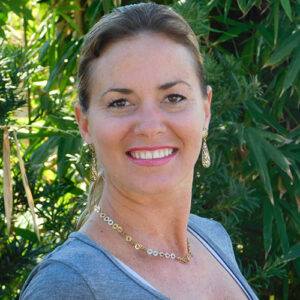 Jacqueline Smith has had a passion for therapeutic massage from a young age, and initially worked at an athletic spa. Her massage experience ranges from high end spa, medical/chiropractic, and deep tissue bodywork. She combines assisted stretching to a gentler, comforting approach. Now with over 25 years of experience, she incorporates personalized Neuromuscular bodywork with each individual client. Her goal is enhancing quality of life for those less active due to age, illness, or disability.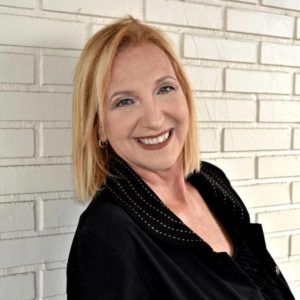 Kimberley Joynt – MA38572 is a licensed therapeutic massage therapist, graduate of Palm Beach State College, 2003. She has obtained continuing education training in Swedish, Deep Tissue, Trigger Point, Sports Massage, Hot Stone, Active Isolated Stretching, Pre-natal, Reflexology, Essential Oils, Lymphatic Massage, and Neuro-muscular. Kim will customize your massage based on your individual needs.
She believes in the healing benefits of massage that contributes to a person's overall well being of mind, body, and spirt. Originally from Northern Canada, she is devoted to a healthy lifestyle that includes a plant-based diet, exercise, and she has completed multiple half marathons. The love of nature which includes hiking and boating, and the connection with people and their health.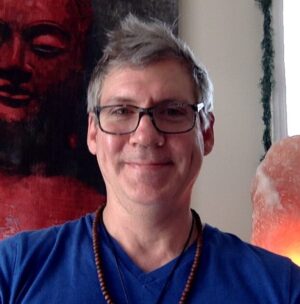 Eric Miller is a Therapeutic Massage Therapist. He is resident of the downtown Lake Worth Beach area in Florida. He is a late bloomer for fulfilling his natural passion for the healing arts and lives his life in gratitude for the opportunity to practice our bliss as therapeutic practitioner. Eric is a licensed massage therapist practicing at Scandinavian Massage & Sports Rehab since 2021. He went to Palm Beach Academy of Health and Beauty in 2012 in Lake Park, FL. He practices Swedish Massage, Deep Tissue Massage, Reflexology, Hot Stone Massage, Sports rehabilitation and Body Scrubs.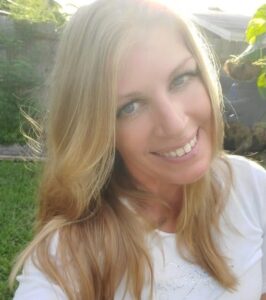 Lisa Baillie is originally from Maryland, and graduated from Baltimore School of Massage in the spring of 2010. After achieving her national certification through the NCBTMB, Lisa moved to Florida and began working as a licensed massage therapist – primarily in vacation resort spas throughout Palm Beach County. In 2014, she went back to school and became a licensed Esthetician after completing the skincare program at Anton Aesthetics Academy, and immediately began performing facials with several different skincare lines. Her specialty is combining both of these talents to create a seamless massage-facial combination treatment that will leave you feeling like a new person!
---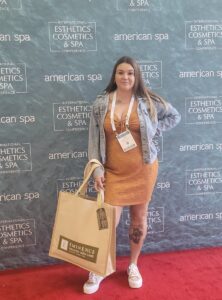 Vilma Hietanen is our Esthetician.
Glowing skin starts within! Vilma has been a licensed Esthetician for 3 years. Her passion for skin care started with herself, when dealing with her own acne and she was determined to find a solution. With the help of monthly facials, including chemical peels, the use of high frequency and blue light therapy, she has made much progress. She also specializes in anti-aging treatments with the use of several different aesthetic tools. She is dedicated to helping others be confident in their own skin, one facial at a time.